Please note: I use the term Christmas in this piece because that is what my family celebrates. I believe most of these suggestions can be used for any holiday and I hope you can apply them to your personal beliefs this holiday season.
It's Black Friday, otherwise known as the day when many Americans engage in shopping hysteria that rivals the fanaticism of a Beatles concert. Because $2 DVDs and 70% off popular toys is just too good to pass up for most people. The result? People shoveling down the turkey and heading out into the dark morning hours of November 26th to wait in line for their chance at a great deal. There is a woman who starting camping out at a Best Buy on Monday this year. Personally, I prefer a more outdoorsy setting for my short vacations. As usual, I headed out for the $1.29.yard flannel sale at the fabric store around noon. I was in and out and back home by 1:30 pm. It's the only store I allow myself to hit on Black Friday and I justify it because that fabric will be used to make homemade Christmas presents. Take that rampant consumerism!
But the fact remains that with Black Friday the holiday season begins in full swing. The crowds, the packed shopping malls, the adults pushing down kids for good deals. It's enough to send the most cheerful holiday connoisseur

into a fit of holiday hysterics. Last year, we opted to spend less than $50 for everyone on our list and focus on making gifts for most of our family. I'll be honest it was a bit stressful, but it felt good to thumb my nose at the "SPEND! SPEND! SPEND!" message that starts with the Thanksgiving Day ads. This year, we'll be baking presents and handcrafting a few more. An awesome fall sale at a local small toy store provided me with a stockpile of imaginative, well-crafted wooden toys for under the tree, and a stack of flannel pajama pants sits stacked by my sewing machine for Christmas Eve by the fire.
I grew up in a house where Christmas was a big deal. A 4 full-sized Christmas trees and mini ones in every room of the house kind of deal. In a family with a smaller income, Christmas was extravagent. My husband about fell over at the first Christmas morning he attended at my house. But for all the attention Christmas received, it never really caught on with me until I had children. Often my parents spent long nights out shopping while I watched my siblings or my mother, God bless her, would come and rearrange the ornaments into perfect placement on the tree (s). It was more stress than celebration.
As a parent I find myself getting weepy at commercials on television, bellowing Christmas carols, and staying up late nights to sew special presents for the kids each season. I want the holidays to be a joyful reminder of how blessed we are to have a loving family and not a competition to get stuff or land good deals. Is there a place for shopping during the Christmas season? Absolutely. But you're missing out if you spend more than an evening or two devoted to it. So here's some fun activities that will cost you very little to nothing, but leave you with a glowing sense of comfort and joy that you'll treasure each day this season, and in memories for years to come.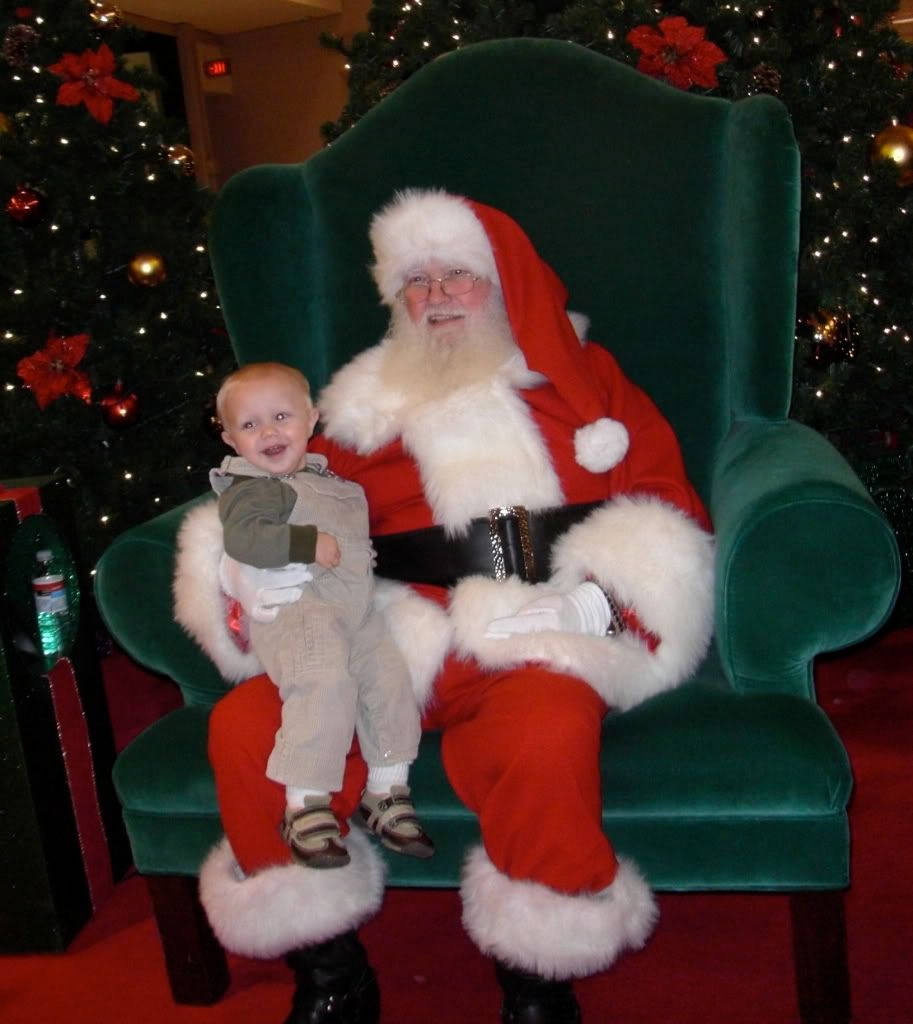 1. Have a Santa Day. Going to see Santa can be a great, free activity for your kids each year. But mix it up! Instead of focusing on a list of what they want and furthering reinforcing a gimme mentality, make Santa Day a memorable family excursion that celebrates the best aspects of the season. Help children make a card to take Santa that thanks him for all he does during the holidays. Choose a cool charity and take the kids to pick out a small gift to give. My favorite is the Holiday Book Drive at Barnes and Noble. Or keep money out of it and help the kids choose toys and clothing to donate to a local goodwill. Make it a day about giving not getting.
2. Bake cookies. Lots and lots of cookies. Ones to decorate, others from favorite recipes. Package them up and drop them off to your local fire station, your favorite Starbucks, the local library. All those places that give you so much all year long.
3. Go window shopping. Wait for that perfect snowy night and head out window shopping. Hold hands, bring a thermos of hot cocoa, and point in the shop windows. But don't go in! Window shopping isn't about buying. It's about spending time reacquainting each other with your hopes and interests. It reminds us how much we've changed and the many ways we've stayed the same. So traipse through your downtown and spend some time together enjoying the busy holiday bustle and atmospheric holiday season without reaching for your wallet.
4. Settle in for a class Christmas film. Do you know my husband had never seen It's a Wonderful Life until two years ago? What's your classic Christmas movie? Have you shared it with your family? Check it out from your local library, light a fire and string some popcorn for your tree.
5. Make Christmas cards. Do you suffer from holiday in a box syndrome aka buying boxes and boxes of uninspired cards? Be honest other than a glance at the photo or a quick skim of the annual family letter most of us don't have a sentimental attachment to the cards we receive each year. How about getting a big package of paper, glitter, glue, crayons, safety scissors, and making cards as a family. It will mean a lot more than a copied Christmas note, and it will remind you why you do it each year. Not because a card is expected, but because you want to connect with those people you care about all over the world.
6. Make blankets. Even if you can't sew a straight line, you can make a quick no-sew fleece blanket and so can your kids. Many organizations ask for donations of blankets to distribute to the homeless this time of year. Most fabric stores run fleece at very low prices. It's a great way to spread warmth and comfort while providing a fun, different activity for your family. Project Linus is just one of the many organizations dedicated to giving the gift of security through a blanket to children suffering from illness, trauma, or cold throughout the year.
7. Go Christmas caroling. It's a dying art - Christmas caroling. Breathe new life into it by caroling your neighborhood, driving to loved ones and giving an impromptu performance, or setting up song in front of your local shopping center.
Photo credit: Terren (flickr)
8. Bake a gingerbread house. You don't need expensive premade sets, here's a recipe for making a real gingerbread house from scratch. Get creative and let your children make the house of their dreams. Display it in all it's imperfect glory under your tree or on your table.
9. Make s'mores. Toast marshmallows in your fireplace. Feeling ambitious, you can also pop popcorn over the fire or make Welsh rarebit in a cast iron crock. It's simple things like melted chocolate and gooey marshmallow that remind you to stop and enjoy this moment right now.
10. Create a Christmas ornament. Sew a cotton angel or paint wooden cuts from the craft store. Label each with the family members name and the year and enjoy a handmade Christmas tree that grows with your family through the years.
What are your holiday traditions? What's it like during Christmas season in other countries if you are an international reader? How do you stay connected during the hustle and bustle?